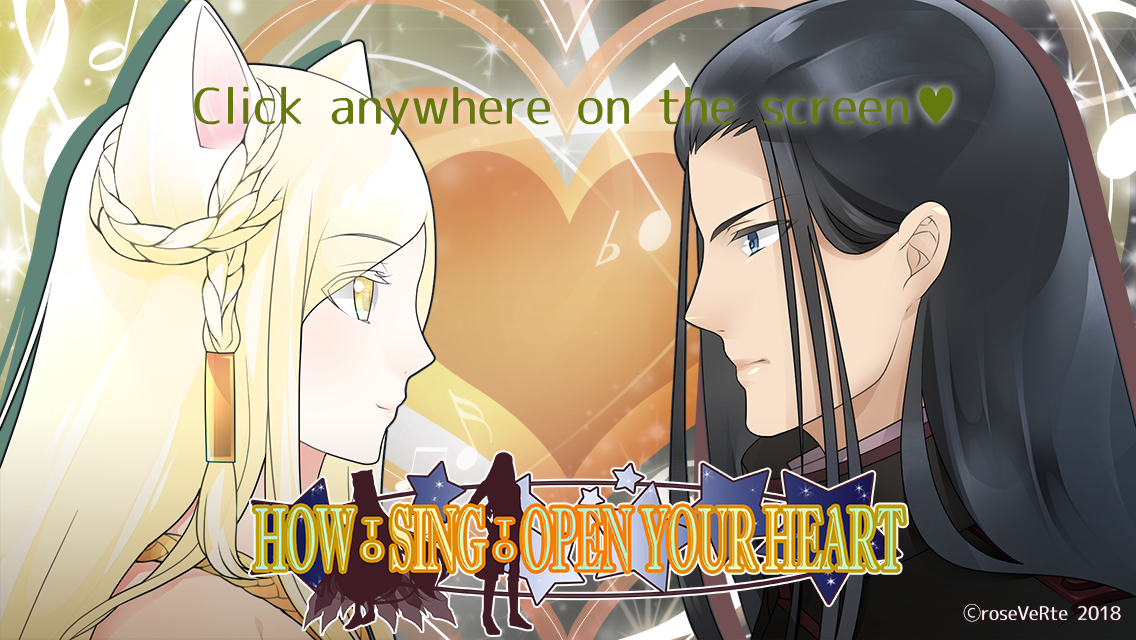 How to Sing to Open Your Heart
How to Sing to Open Your Heart is now RELEASED!!!!
---
Yay! It's finally released just like the plan!

I'm really glad all bugs and issues are managed to be solved before the release.

...Oh (〃▽〃)ポッ
The game is now released and having 10% OFF discount for the first week launch. Don't forget you can also get it in bundle with the wonderful theme song if you add the minimum price more!
Beside the hidden secret... which might be too spoilery to reveal, what I would recommend most in this game is, absolutely Ludovic <3 I can't wait to see how you will react of his action.
Enjoy and I hope you like the game!
Again please see the opening movie again (sorry if I'm too persistent!!) because I really like it myself XD

*And I forget to mention, but the demo has been updated as well, to match the current full version.
Files
how-to-sing-to-open-your-heart-mac-full-en.zip
413 MB
how-to-sing-to-open-your-heart-win-full-en.zip
411 MB
Get How to Sing to Open Your Heart