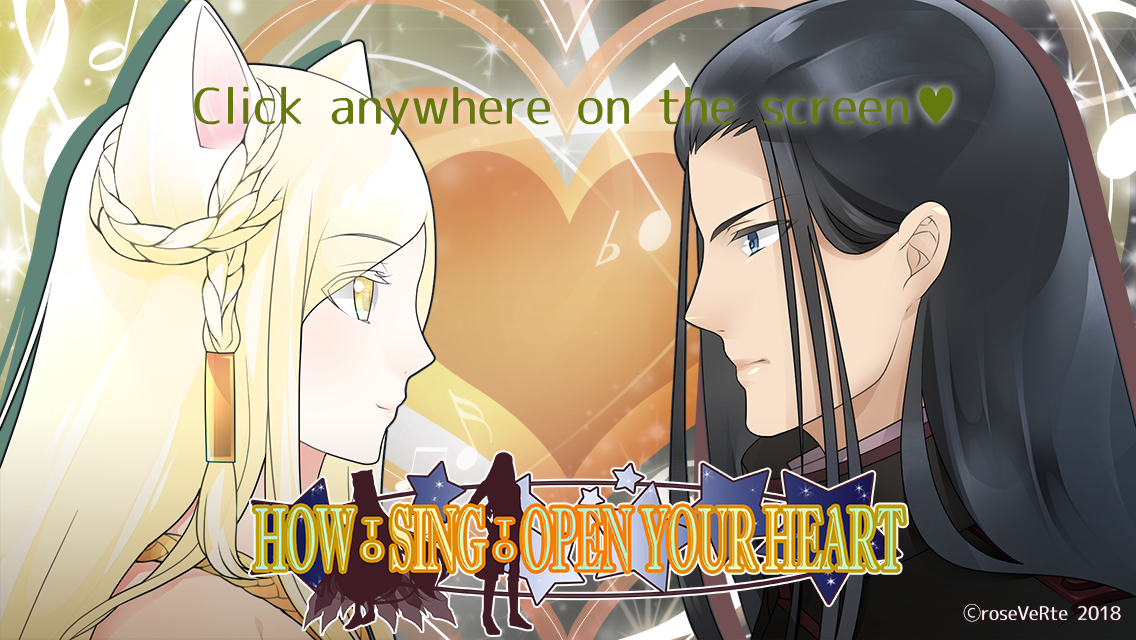 How to Sing to Open Your Heart
How to Sing to Open Your Heart - Dev Blog 4
---
Hi. Happy New Year everyone!
The release is getting closer and I will report about the recent progress of the game :3 There are some changes I decided and some bugs fixing that I need to finish in past few weeks, therefore I apology for the lateness of the update.
💖Current Progress💖
All finished beside things below: English Version Beta Testing: 50% Japanese Version Beta Confirmation (Bugs have been fixed, but need one more time final confirmation) Voice: 93% (stuff to retake only)
💖What Will Be Changed💖
In-game singing movie will be removed. This is formerly something I planned to add if the crowdfunding was successful. Sadly, it was failed. I was thinking to push myself to keep the in-game additional movie (Myana singing scene like in the previous game), but it takes more workload than what I've imagined. Based on the beta test result, there is nothing weird even if there's no in-game singing movie. Therefore I decided to go on without it.
In-game term: Research institute chief > Research institute director. Some people told me that "chief" is usually only used within military related institute. That's why the term "chief" here will be changed by "director". I believe you might have seen the same word too at the previous games, and they will be fixed as well later.
Button sound will only be played when you click the button. I have already tried to fix the annoying button sounds at HTFALK, but I still got a feedback that it's still bothering when the mouse pointer accidentally hovers a button. Now you will only hear the sound when you click the button.
"Continue to the next chapter?" message now will only appear for a moment then automatically forward you to the next chapter. The message now will not ask you to choose, but after showing the current stat, it will forward to the next chapters automatically and won't bother your auto mode.
💖New Demo💖
So, as the result of the beta test, there will be a slight change in the demo, like the line breaks, and some new term. A new demo will be ready in a few days. Although, there will be no difference in the story. Just a slight change to make the flows better. Also, extras menu will be updated with locked images or music that will be unlocked later in the full version.
💖A Week and Few Days Before the Release💖
Are you ready? To be honest I'm very nervous at this moment. There is no major bug as far, and I hope it would be smooth until the release >< It still takes a while, but I'll do my best! And last…
Wait… what is this place? 😗😗😗 Be sure to find more about it within the game~💖
Get How to Sing to Open Your Heart