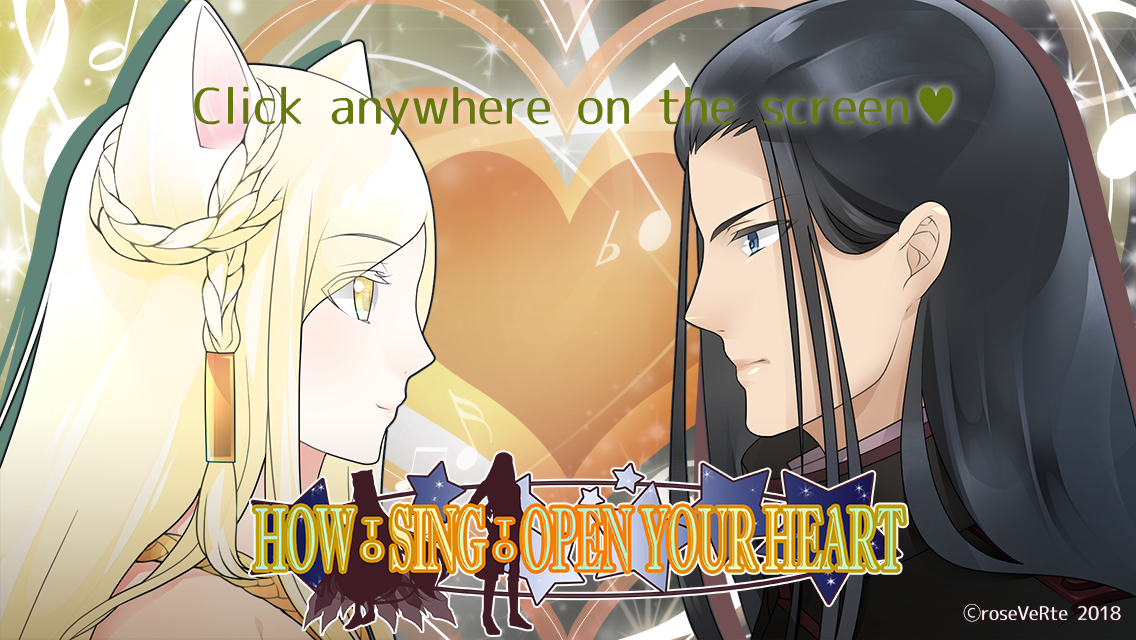 How to Sing to Open Your Heart
How to Sing to Open Your Heart - Dev Blog 3
---
Hi again 💖
This time I want to talk more about the next route, the "Teamwork Route" within the game.
💖Current Progress💖
All finished beside things below:
Japanese Beta Test: 50%
In-game Movie: 0%
English Version Programming: 30%
Voice: 90% (stuff to retake only)
💖Teamwork Route💖
The Teamwork route is the other route within the game, which is a bit longer than the other one.
The route is started with the disappearance of the black cat, which force Myana to solve her problems with the help from the other characters.
The relationship between Myana and Ludovic will develop eventually while she tries to find out the secret of the research institute.
💖Princess Anna💖
Myana will meet Princess Anna more within this route.
As someone who belongs to the research institute, she might hide something which is related to the luccretias.
💖The Research Center💖
Myana will visit the research center for the first time within this route.
Sadly, the documents and research here are way too complicated, that might be hard to understand for people who have no relation with the research.
Don't forget to try the demo :D
Get How to Sing to Open Your Heart