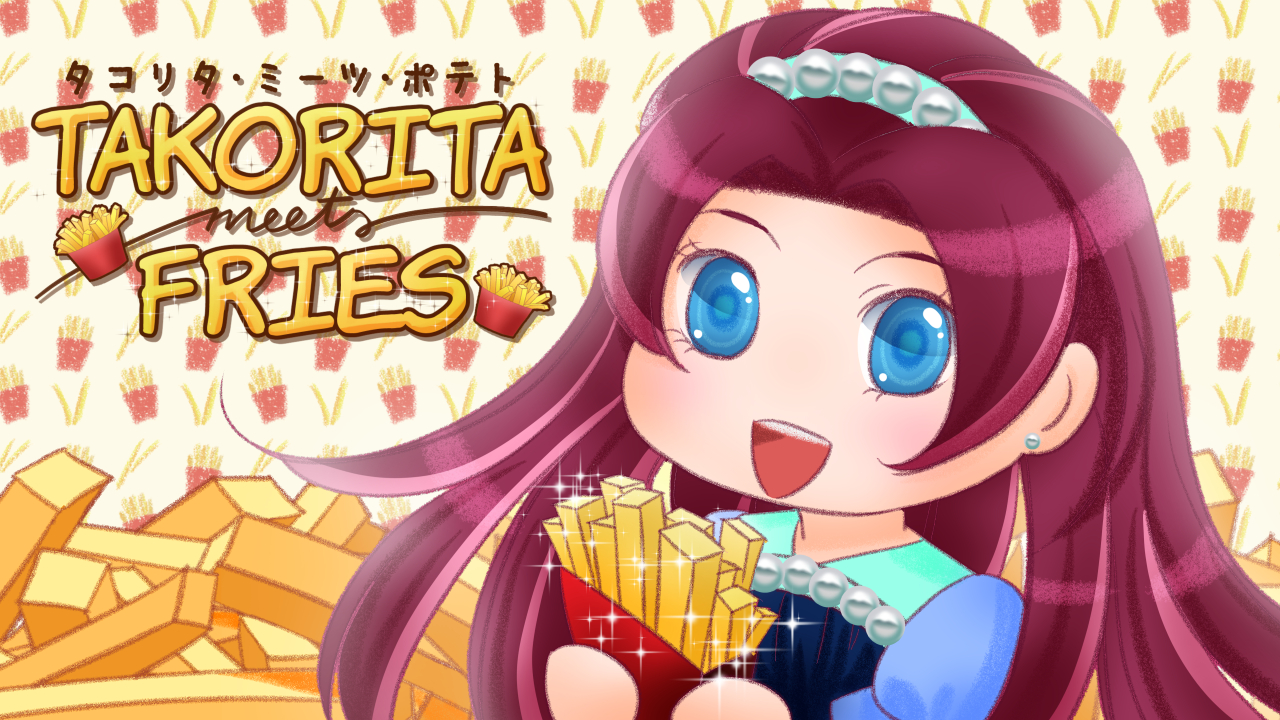 Takorita Meets Fries
Kickstarter Campaign Will Be Launched in a Few Hours!
---
I don't know how many hours exactly as I'm living at Asia, but it'll be launched on August 28 US time🍟🍟🍟
This is the link for the campaign:
https://www.kickstarter.com/projects/mysterycorgi/takorita-meets-fries-a-brief-c...
I will also run a similar campaign on itch.io during this period, using the reward system, so for you who want to use paypal, you can choose to buy the product here. Don't forget though, that any rewards which are bought through itch.io will be delivered through itch.io (especially beta access Steam key are only allowed to be distributed within the crowdfunding campaign, not itch.io)
Stay tuned and grab your fries!
Btw, don't click the preorder link below as the preorder is not ready yet (it will be started as rewards together with the ks)! I don't know why the button is appeared on the devlog and I can't delete it🤣🤣