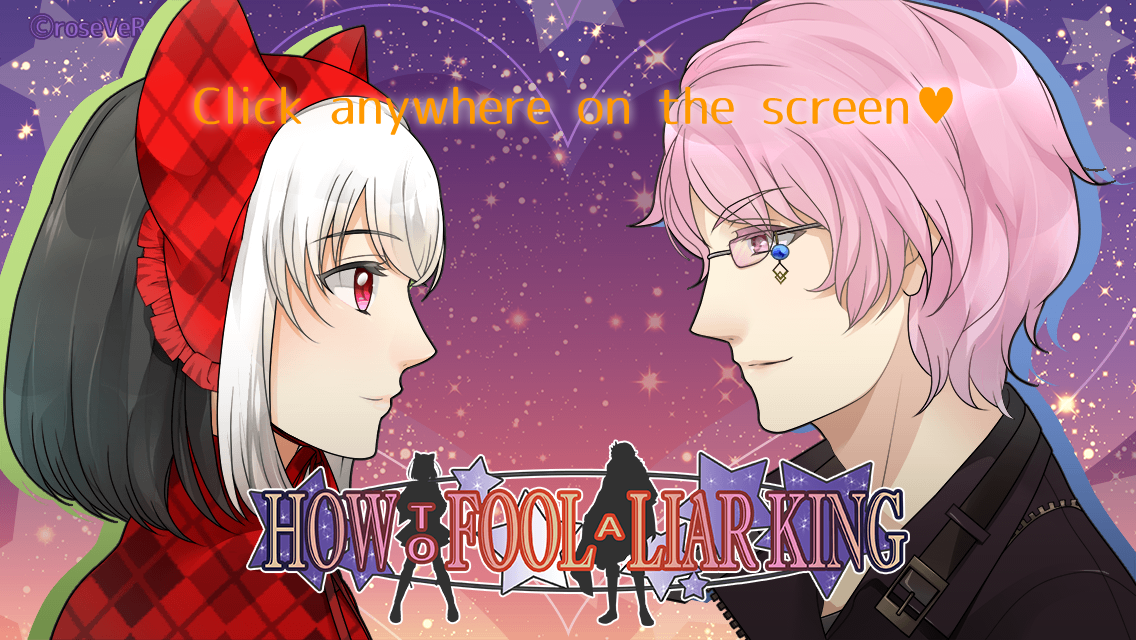 How to Fool a Liar King
Save data's name is fixed!
---
Happy Halloween!
Actually I found that I forgot to add one ' within the code, which ended causing the save data name of Bonus★Regina 1 and probably Bonus★Regina 2 displayed weirdly within the Save Menu. I uploaded the new fixed files today, and feel free to update.
This fix/bug won't affect the game play/progress itself, and even if you've updated, you still can use your current save data to continue.
Sorry for the nuisance and have fun!
Files
htfalkendemo-1.0.0.exe
166 MB
Oct 31, 2017
htfalkendemo-1.0.0.dmg
176 MB
Oct 31, 2017
Get How to Fool a Liar King